Professional Grade Communication
For Professional Grade Business
Industrial Communications
Your Partner for Advanced Communication Solutions!
At Industrial Communications, we specialize in empowering businesses with cutting-edge communication technologies. Our comprehensive range of products and services is designed to meet the diverse needs of various industries, ensuring seamless and efficient communication.
Step up your security and communication game with Industrial Communications. Our video security lineup, featuring Avigilon Unity Alta and LiveView, offers top-tier surveillance, safeguarding your premises with unmatched efficiency. Transition seamlessly into enhanced cellular connectivity with our DAS services, including cellular boosting and ERRCS, designed to maintain flawless communication in even the toughest settings.
Further fortify your premises with our cutting-edge access control systems. From AI-powered building management to specialized solutions like ButterflyMX, your safety needs are covered, including school security, EV charging station protection, gunshot, and concealed weapons detection.
Explore our vast range of professional radio devices for communication on the move or across large areas. This includes Smart PTT, PTT Over Cellular (PoC), Two Way Radios, Wide Area Dispatch, and advanced models like the MOTOTRBO Ion Smart Radio and Motorola Wave, all engineered for crystal-clear, dependable communication.
Featured Products
Call us if you need assistance finding the right product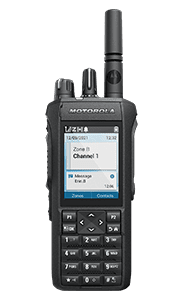 MOTOTRBO R7
IP68 (waterproof up to 2 meters for 2 hours)

IP66 (concentrated water jet pressure)

Intrinsically safe option (UL TIA-4950)

Disinfectant and decontamination substance resistant housing2




Rugged to MIL-STD 810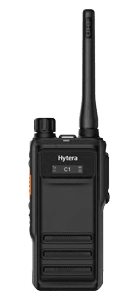 HP602
Extended Coverage and Connectivity

Louder and Clearer Audio

Thinner and Lighter

Longer Battery Life

Higher Level of Ruggedness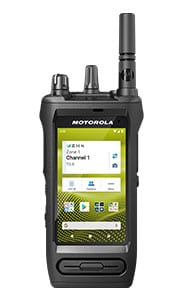 MOTOTRBO ION
Digital and Analog Conventional
Adpative Dual Microphone Noise Suppression
Dual Capacity Direct Mode
Up to 1000 Channels
IMPRES Audio
We understand the importance of maintaining your communication systems, which is why we offer rental and repair services, ensuring your equipment is always in top condition. Our partnerships with leading manufacturers like Avigilon, ButterflyMX, Diga-Talk+, WilsonPro, and Motorola guarantee quality and reliability.
At Industrial Communications, we are committed to enhancing your business communications. Whether you need assistance finding the right product or upgrading your existing systems, our team of certified professionals is here to help. Let us guide you towards effective and efficient communication solutions, tailored to your business needs.
Product Partners
Certified Professionals
Does your business communicate effectively?
Let Industrial Communications help you today.