THE BEST CONSTRUCTION SOLUTION
Industrial Communications has been providing communication solutions for construction companies in King County for 25 years. We are on job sites in Seattle, Bellevue, Everett, and Tacoma almost every day of the week, providing service calls to reprogram radio channels for our construction customers in each of the trades. If you are having interference issues on a job site, need to talk to the crane, or have the safety channel for the project added to your radios, we can usually get there within a day. If you have radios that need to be repaired, we pick them up and get them back to you in an average turnaround of six days (which can be less in an emergency).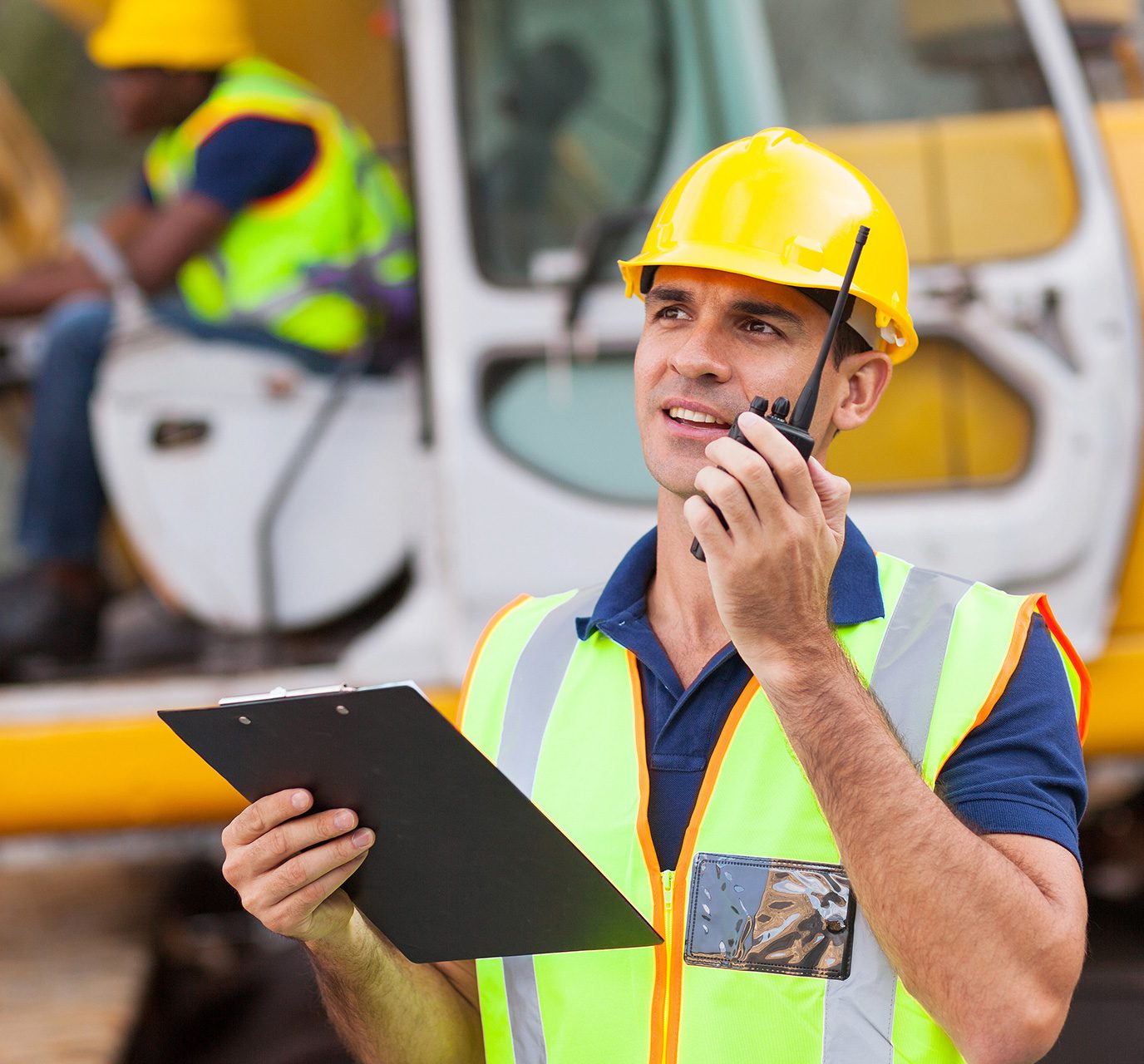 Our technicians also install repeaters and antenna configurations that allow your employees to communicate throughout the building as it's being constructed. If you have a need for video surveillance and monitoring on a construction site, we are certified and offer several great options. We even represent the self-contained solar-powered video trailers if you don't have access to power on a building site.
Are you ready to take your communication to the next level?
We frequently install wireless call boxes on the floors to call the man lift. This can do away with the costly installation and storage of wired call boxes. They can be either battery-powered or hard-wired to 110v power. Another product that has become popular is the amplified speakers that you can transmit directly from your portable radio. These can be used to clear a floor in the event of a hazardous spill or natural disaster on a construction site.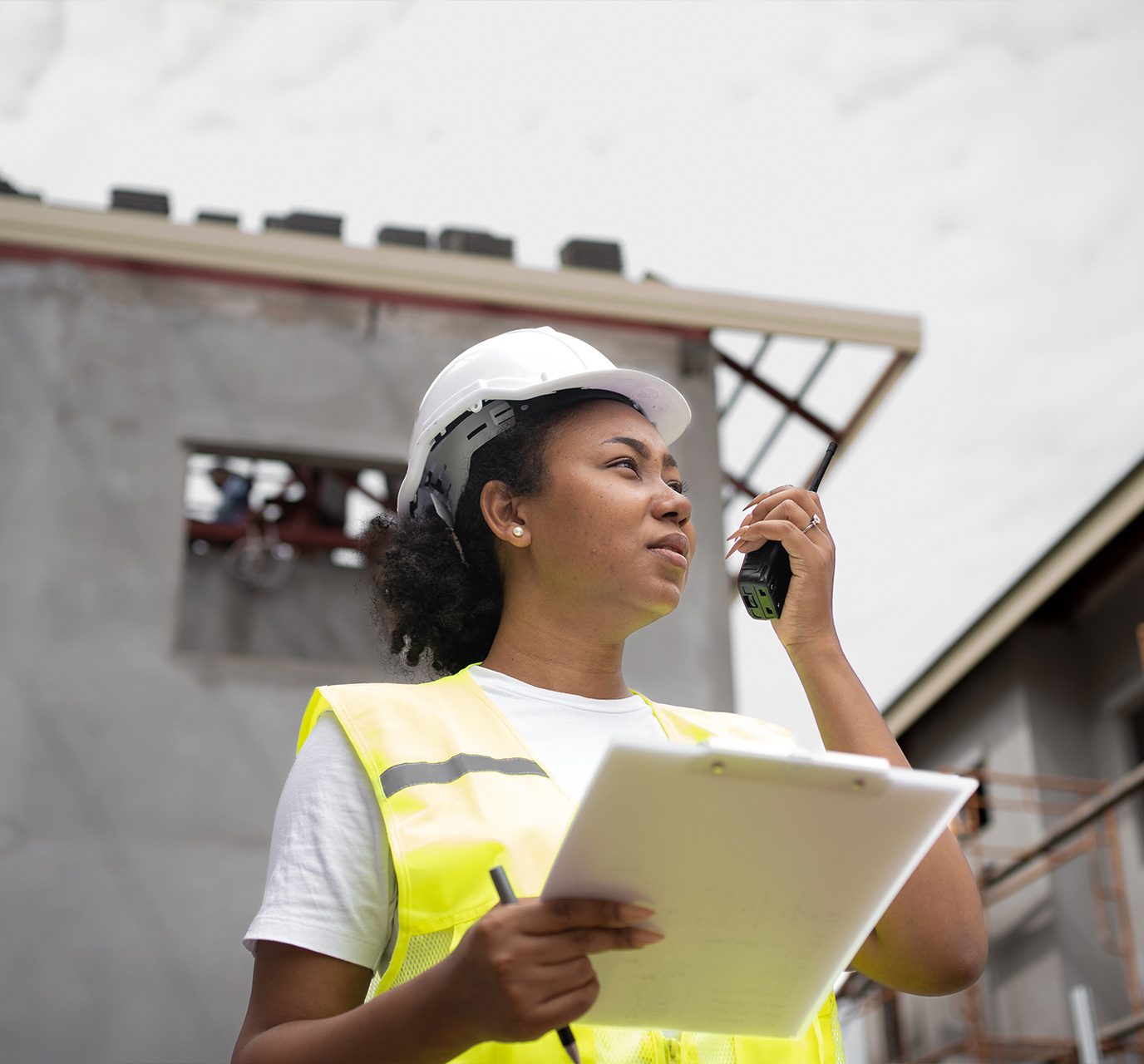 Industrial Communications prides itself on having batteries, antennas, speaker mics, radios, headsets, and other accessories in stock. We can deliver these to your construction job site or you can pick them up as you drive past our shop in SODO on 4th Ave S. and Holgate Street. Our customers cover all of the trades, from electrical, plumbing, roofing, concrete, HVAC, iron & steel, plumbing, fire safety, drywall, painting, waterproofing, and many of the largest general contractors in Washington.
Safety is the number one concern in construction and effective communication is imperative to make sure your employees come home safely every day. Whether you are swinging a heavy load of steel or pouring an 8-truck slab of concrete, things can happen fast on a project site. If you lose your footing or get bumped into, a quick transmission from your speaker mic can alert the workers in your workgroup who are in the blind and can't see you stop swinging, driving, or pumping. That can be the difference between life and death on a construction site.
Industrial Communications represents quality brands that we can stand behind and get parts for repair in a timely manner. Our technicians and technical sales reps are well-trained and we have the attitude that without our skilled workers, we are nothing. We strive to make every construction customer a raving fan of our quick turnaround, fair pricing and kept promises. If you give us a call today, there's a good chance that we could be standing in front of you on a job site in a couple of hours.