Products
Diga-Talk+
Diga-Talk+ offers a solution that allows for wide-area geographic coverage with lower than traditional hardware costs and a low monthly service fee.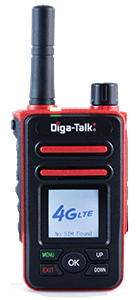 Less latency delay than normal cellular PTT and Nation Wide private and group calling for $24.95 per month, unlimited. Add GPS services for an additional $3.95 per month.
Top 10+ Reasons Why Customers Switch to Diga-Talk+ Nationwide Push to Talk Solutions
1) Lightning Fast Push to Talk PoC IoT Connectivity
Our data connection handshake is 200-300ms or less in most cases providing your team INSTANT voice connections. Group Call – Private Call – Child and Parent Grouping – All Call – Emergency Call – and many more…
2) 95% Coverage Nationwide + indoor communications
With Millions of tower sites & WiFi across America you are assured secure connectivity no matter where your employees go
3) Business Grade Audio Quality, it not digital sounding
Our audio sounds normal, with no digital sounding audio providing you only the clearest voice messages across multiple devices
4) Always reach workers, Redundancy with 99.9% uptime
Our cloud-based system has multiple servers across America and the world to fall back on, you are always on the air and connected
5) Small Rugged lite weight devices for easy portability
Working as closely as we do with our factory we are always improving and adding new features to our devices
6) Business only devices to keep employees focused
No more unwanted phone calling or texting, providing only the communication features you want your employees to have "Focused Driven Devices" Saving numerous man-hours and creating a safe way to communicate even when driving
7) GPS Tracking of all devices for better customer service
Knowing where all your employees create a safe environment, even for those that are anywhere in the world with instant tracking alerts. Breadcrumb tracking and GEO Fencing alerting helps keep everyone in constant contact.
8) Business Apps and Dispatch Software that increases your productivity
The PC Dispatch Console Software, as well as Mobile applications for both Android and iOS, provides you with a view of your mobile workforce activities. You can communicate and monitor individual or team activities as well as take care of emergency SOS notifications. With the optional Real-Time GPS tracking, you get complete visibility of where your field team is located. Messaging capabilities and Alerts; Geo-fence and emergencies.
9) Audio Playback, GEO Fencing, Emergency Button, and Loan Worker Alerting Safety Features!
You can never be too safe, or alone. All the tools to keep everyone close by even in the field no matter what job their performing. You're only a P-T-T away 300ms or less to connect and know each individual is doing their job safely!
10) Our Two Way Radio Solution is DOT Compliant to use in commercial vehicles providing a simple easy PTT
Prevent accidents when driving while maintaining constant contact through simple to use Push to Talk Technology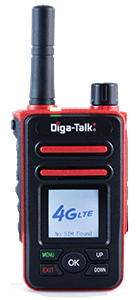 DTP9650
Lightning Fast
Cellular Like
Nationwide Push to Talk Coverage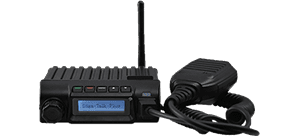 DTP9800
Lightning Fast
Cellular Like
Nationwide Push to Talk Coverage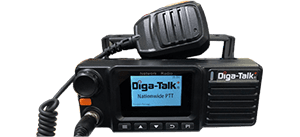 DTP8900
Lightning Fast
Cellular Like
Nationwide Push to Talk Coverage
Does your business communicate effectively?
Let Industrial Communications help you today.