Products
Ritron
Ritron designs and manufactures industrial grade wireless communication equipment. The company's products are used around the world in a wide variety of data telemetry and voice communication applications. Ritron's facilities are located in Carmel, Indiana, a suburb of Indianapolis.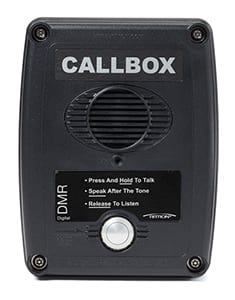 DMR Series Callbox
The DMR Series callbox provides crisp, clear, long-range 2-way voice communication, permitting co-workers and visitors to communicate with your DMR radio-equipped staff from points near and far—be it from the plant floor, maintenance garage, gated entry area, delivery dock or the parking lot.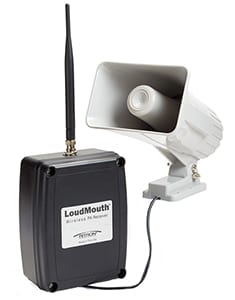 LoudMouth Wireless
The LoudMouth wireless PA system is an ideal solution anywhere a hard-wired PA is either too expensive or is simply impossible to install. Get your message to everyone…from plant-wide to small pinpoint areas to multi-building campuses using your business band portable radio, base station, or radio callbox. It even works with radio repeaters for extended coverage. Position independent wireless receiver/PA speakers anywhere you need them.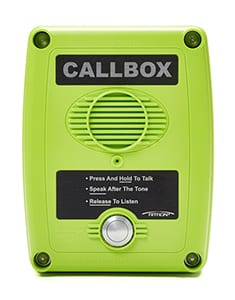 Q Series Analog
The Q Series callbox provides long range, 2-way communication and allows staff and visitors to communicate with your 2-way radio-equipped personnel from points near and far, — the plant floor, maintenance garage, gated areas, delivery dock or the 9th tee.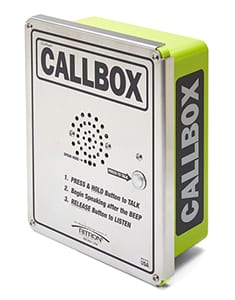 XT Series 2-Way Radio Callbox
The XT Series Callbox provides long range, (miles, not feet), real-time, 2-way communication between students/visitors/ customers or employees and your radio equipped personnel. Now you can extend safety and security to even the most remote locations without costly trenching or monthly air-time fees.
Does your business communicate effectively?
Let Industrial Communications help you today.