THE BEST
Security Use Case

 SOLUTION
The Hytera HALO Nationwide utilizes the Push-to-Talk over Cellular (PoC) Network, which operates on existing 4G/LTE cellular and Wi-Fi networks. This allows for wide-area coverage and enables the rapid deployment of these PoC radios at any secured facility throughout the United States.
The system is a comprehensive solution for the nationwide security industry. It includes a robust dispatching application that allows for instant group and individual calling, as well as GPS location tracking for vehicle security patrols and remote security guards. With two-way radios, security professionals can effectively address the safety challenges they face, reducing the risk of worker injuries that can result in significant financial losses for companies. These two-way radios are designed to be high-quality, rugged, and reliable, making them ideal for critical security situations. They are packed with features that enhance security operations and promote safety.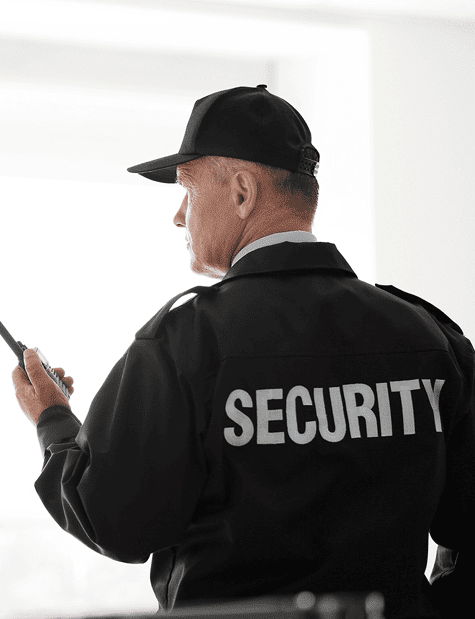 Hytera HALO Nationwide is a service that offers instant communication through individual and group calling using the latest Push-to-Talk Over Cellular (PoC) radio network. This subscription-based service utilizes the advanced 4G/LTE cellular infrastructure of Mobile Network Operators and Wi-Fi networks, allowing for unlimited coverage areas. Two-way radio users are no longer limited by the range of repeaters and base stations found in traditional radio networks. This service is compatible with a range of durable and feature-rich PoC devices.
Industrial Communications offers robust two-way radios designed for the security industry. These radios are specifically built to support both voice and video communications, making it easier for security guards on patrol or dispatchers coordinating incident responses to effectively manage and respond to situations. With the ability to collect video evidence and ensure the safety of employees, Industrial Communications provides reliable radio solutions to security professionals nationwide.
Hytera HALO is a comprehensive solution for the nationwide security industry that allows for instant communication among remote workers using a range of Push-to-Talk over Cellular (PoC) devices. With GPS route tracking and geofencing capabilities, it enables efficient coordination of worker locations and tasks. By improving operational efficiencies and providing quick problem-solving solutions, this solution also helps to reduce costs in the security industry.
Contact one of our Technical Representatives who can guide you through various options within the Hytera HALO Nationwide System. We will provide you with detailed information on the costs and benefits associated with each Push-to-Talk over Cellular (PoC) devices, helping you make an informed decision on the right choice for your security facility.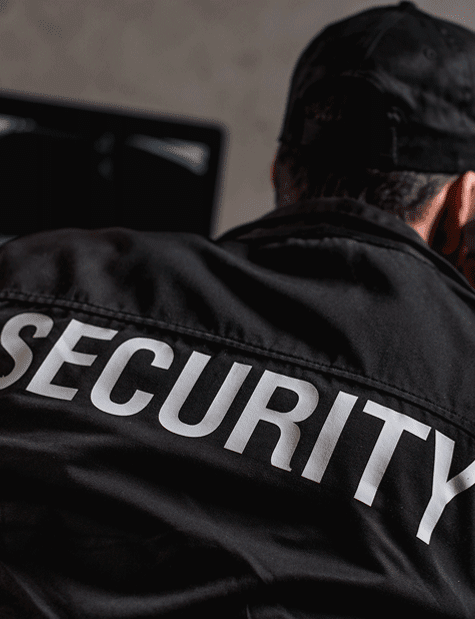 Nationwide radio coverage over cellular LTE mobile networks
Compact and rugged devices with industry leading voice quality and digital noise suppression
Fast and low-cost deployments that require no infrastructure or frequency licenses
Powerful Fleet Dispatching and GPC location tracking
Supports both Wi-Fi and LTE calling, and seamlessly switches between networks
Instant group Voice and Video calling with unlimited channels
Widest variety of PoC devices available to meet the needs of diverse applications and users
Available with both subscription based services and customer owned systems
Nationwide Coverage
PoC leverages 4G/LTE and Wi-Fi networks to provide secure and instant nationwide radio communications

No Infrastructure Required
No need to purchase, operate, and maintain traditional radio network infrastructure

Rapid Deployments
PoC radios work out-of-the-box with SIM cards pre- installed

Unlimited Channels and Bandwidth
The Hytera HALO PoC platform allows any number of virtual channels and as many call groups as required

Group and Individual Calling
Instant one-to-one (individual) calls, or one-to-many (group) calls to different groups

GPS Location Tracking
PoC devices with integrated GPS enable location tracking with the Hytera HALO Dispatch application

Safety Features
Supports sending and receiving Emergency Alarms for enhanced worker safety

Remote Stun and Revive
Dispatch can stun (disable) and revive (turn on) remote radios that are lost or stolen, or used maliciously

Text Messaging and Sharing Images
Users can communicate with each other and dispatch with free-form or pre-programmed text messages and share pictures with other PoC devices and HALO Dispatch
When it comes to the security industry, having a reliable and trustworthy partner is crucial. We understand the importance of proper installation and efficient equipment repair, which can greatly impact your overall satisfaction. Our aim is to become one of your most dependable vendors, ensuring that your operations run smoothly even during challenging times. Our team of experts is well-versed in the latest Hytera HALO systems and Push-to-Talk over Cellular (PoC) networks, allowing for clear and seamless communication within your facilities. Whether you need local connectivity or a global network, we have the solutions to meet your needs. Contact us today to schedule a demonstration and experience our services firsthand.