THE BEST IN COMMERCIAL GRADE ACCESS CONTROL FOR YOUR BUSINESS
access control
Secure Your Building with Professional Access Control Installation
The Avigilon access control platform scales to the changing needs of your business, with flexible solutions that range from our Access Control Manager (ACM) enterprise system to our entry-level ACM Embedded Controller™ system. All Avigilon systems are 100-percent browser-based, require no software installation, and are fully integrated with Avigilon Control Center™ video management software, delivering a ready-to-deploy solution that provides the performance you expect from a technology-driven security company.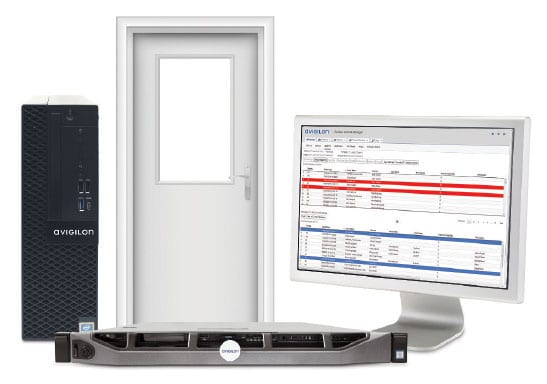 Access Control Manager System
Scalable enterprise platform provides uncompromising performance and is engineered with IT professionals in mind.
Integrate with open-field hardware from leading manufacturers
Exchange identity information with multiple directories and database types
Software integrations enable wireless locks, biometrics, intrusion panel management, video verification, and visitor management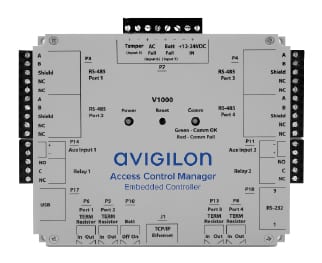 ACM Embedded Controller System
Entry-level platform delivers an access system for small-sized businesses and is easy to order, configure and navigate.
No server required – ACM™ software is factory installed on the controller
Automatic configuration of doors, inputs, and outputs after each interface panel is created
Simplified navigation structure is easy to understand and you're never more than two clicks away from most operations
Avigilon Manager Protects Your Sites
The ACM system is a physical control system for enterprise-class installations, designed to help you focus on securing your people, property and assets, while giving you the flexibility to respond to alerts wherever you are. It seamlessly integrates with ACC software to provide you with a powerful and unified security solution that helps you proactively monitor and secure your sites. If you have any questions, please contact us or give us a call.
We're dedicated to protecting your people, property, and assets. Today, one of the most effective and efficient ways of doing this is through our partner Avigilon and their ACM system. We have plenty of more information available if you'd like to have a conversation about it. We hope to talk to you soon!
Does your business communicate effectively?
Let Industrial Communications help you today.