emergency responder radio communications system (ERRCS)
Professional Grade Communication
For Professional Grade Business
ERRCS
The emergency responder radio communications system (ERRCS), also known as Public Safety or First Responder DAS (Distributed Antenna System), has become a mandate in-building requirement for many municipalities around the State and Country. The network essentially re-transmits fire or police radio frequencies from outside a building, where the signal is presumably stronger, into a building where it is usually weaker or non-existent. These signals are imperative for first responders to be able to communicate with their peers outside of the building during an emergency.
What is PSERN and why do I have to provide a compatible system?
PSERN is the Puget Sound Emergency Radio Network, a voter-approved effort to replace our region's aging emergency radio system with a modern, reliable network that provides greater coverage throughout King County.
When completed, the new system will be used by first responders — including police, fire and emergency medical personnel — in all 39 King County cities and throughout unincorporated King County.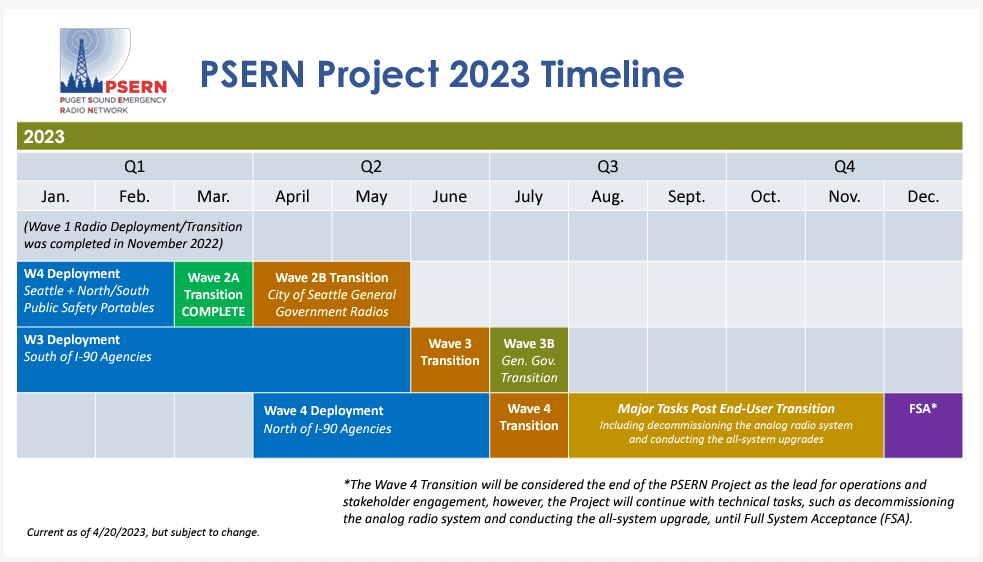 Does your business communicate effectively?
Let Industrial Communications help you today.