PD602i /

PD662i

/ PD682i (UL913)
Professional Grade Communication
For Professional Grade Business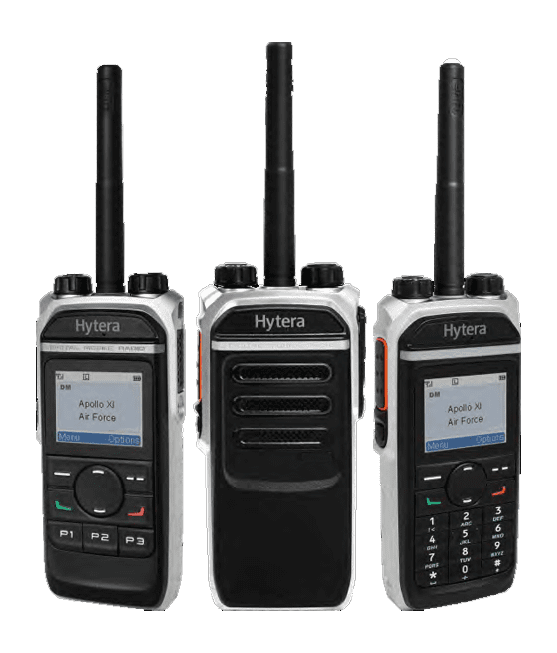 PD602i /

PD662i

/ PD682i (UL913)
HANDHELD | INTRINSICALLY SAFE | DMR RADIOS AND REPEATERS
PD602i/PD662i/PD682i(UL913) are specially designed for those who work in environments with explosive gas and combustible dusts, where using regular radios could be unsafe. Hytera understands the challenges in hazardous environments and is dedicated to designing and developing safer radios for more and more customers. Hytera launched PD602i/PD662i/PD682i(UL913), portable explosion-proof DMR radio with ergonomic and rugged design. Easy to use long battery life and UL913/TIA4950-rated for safety. 
UL/TIA4950 Certified explosion-proof DMR Portable Tow-way Radio 
Designed for Hazardous Working Environments 
DMR TIER II &TIER III Standard Radio, Innovative Design 
Compact Size, Integrates with Hytera Applications 
Small, Sleek, Light

 
The size is 119x54x33mm (PD602i(UL913))/133x54x33mm(PD662i/PD602i(UL913)), PC & Metal frame, weight is 324g(PD602i(UL913))/344g(PD662i/PD682i(UL913)). 
IP67 Compliance
IP67 rated withstanding up to 1m submersion for 30 minutes or more. 
Pseudo Trunk

 
This virtual trunking feature allocates a free timeslot for urgent communications. This effectively enhances frequency efficiency and allows you to communicate in a timely manner in emergency situations. 
Secure Communication

 
Provides basic/advanced digital encryption and Scrambler feature in analog mode. 
DMRA Data Service

 
The data protocol is fully compliant to DMRA standard. 
GPS Positioning (Factory Option)

 
The built-in GPS module supports GIS applications.
Man Down (Factory Option)

 
When a user falls down, the radio can automatically alert others. 
Further Development Port

 
The reserved side port in PD6 Series allow users or any third party partner to further develop other helpful applications to extend radio functionalities. 
Supplementary Features
Pd6 Series provide radio enable/disable, remoter monitor and Priority Interrupt. 
Radio

Priority-Based Interruption
Enable an administration or manager radio to interrupt calls for emergency or urgent communication. 
Advanced Signaling
Supports multiple advanced analog signaling modes, including HDC1200, 2-Tone and 5-Tone, providing better integration into existing analog radio fleets. 
Does your business communicate effectively?
Let Industrial Communications help you today.