Mototrbo r2 portable two-way radios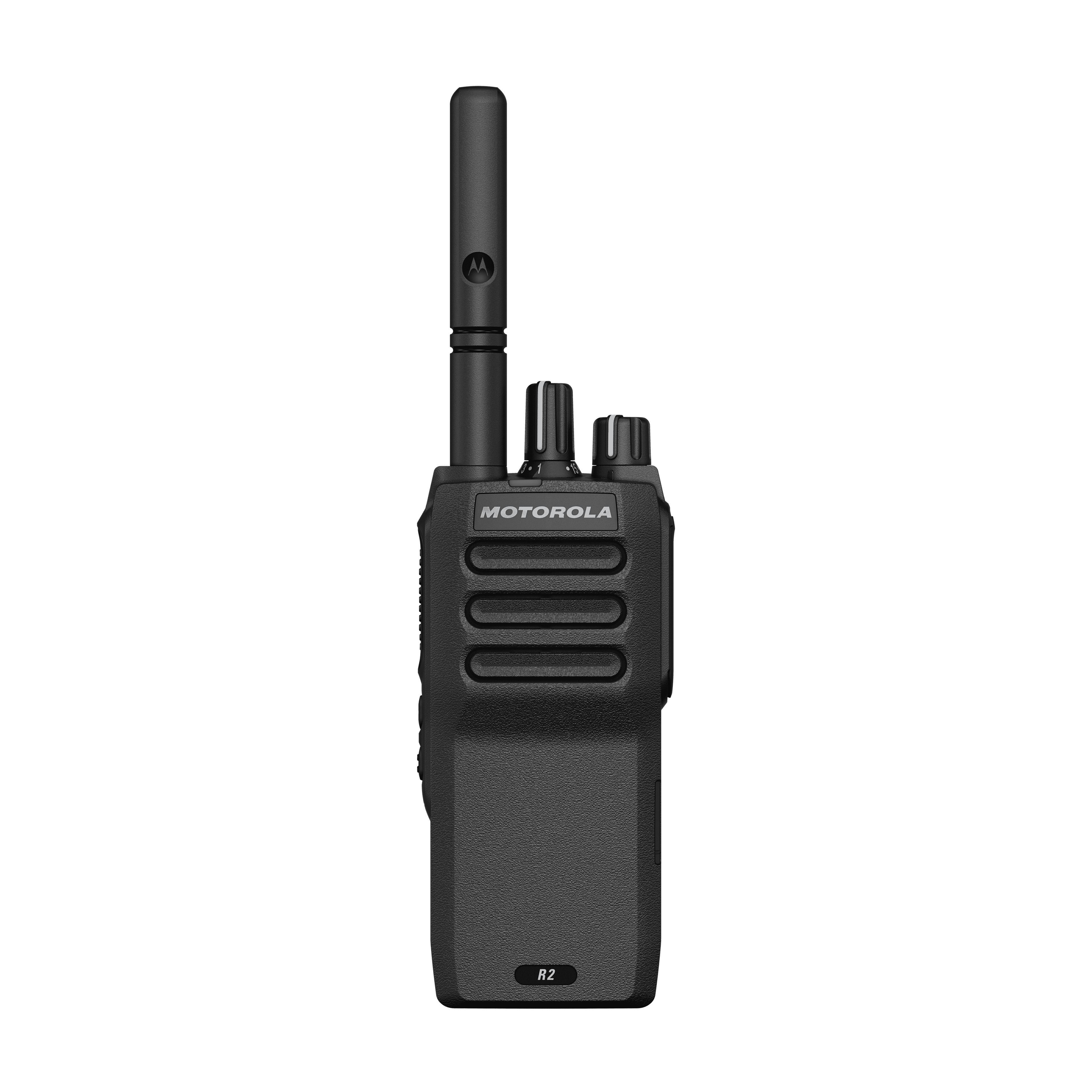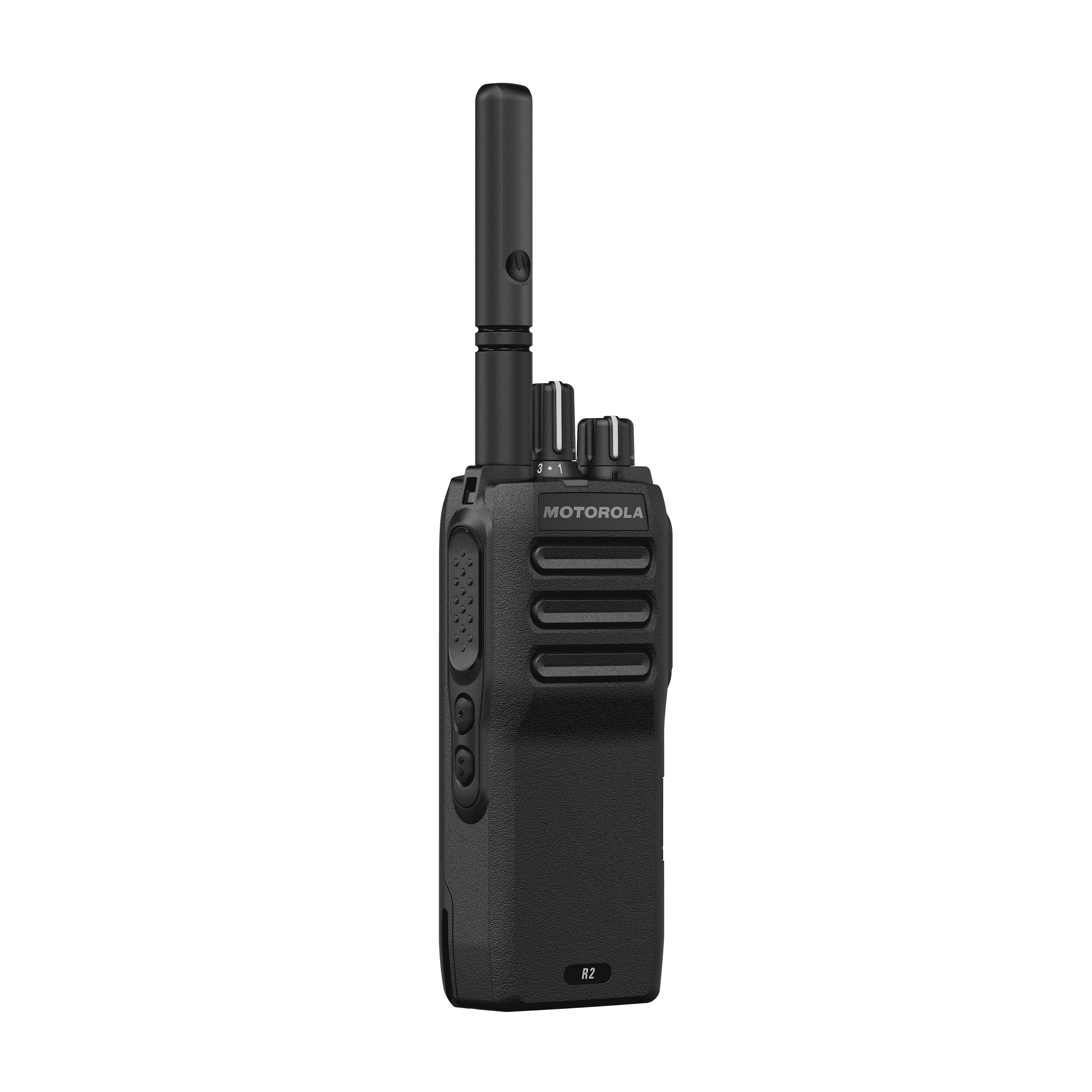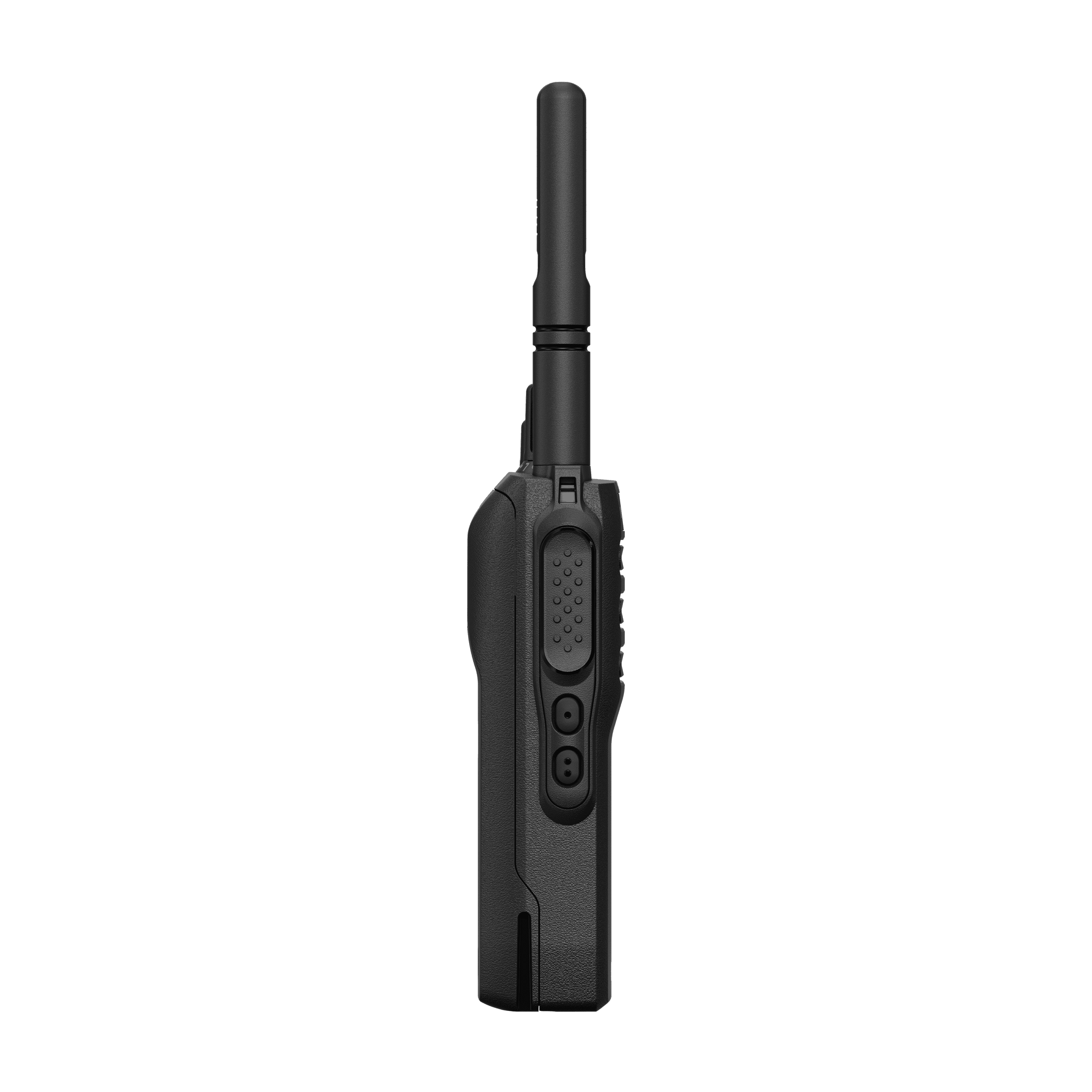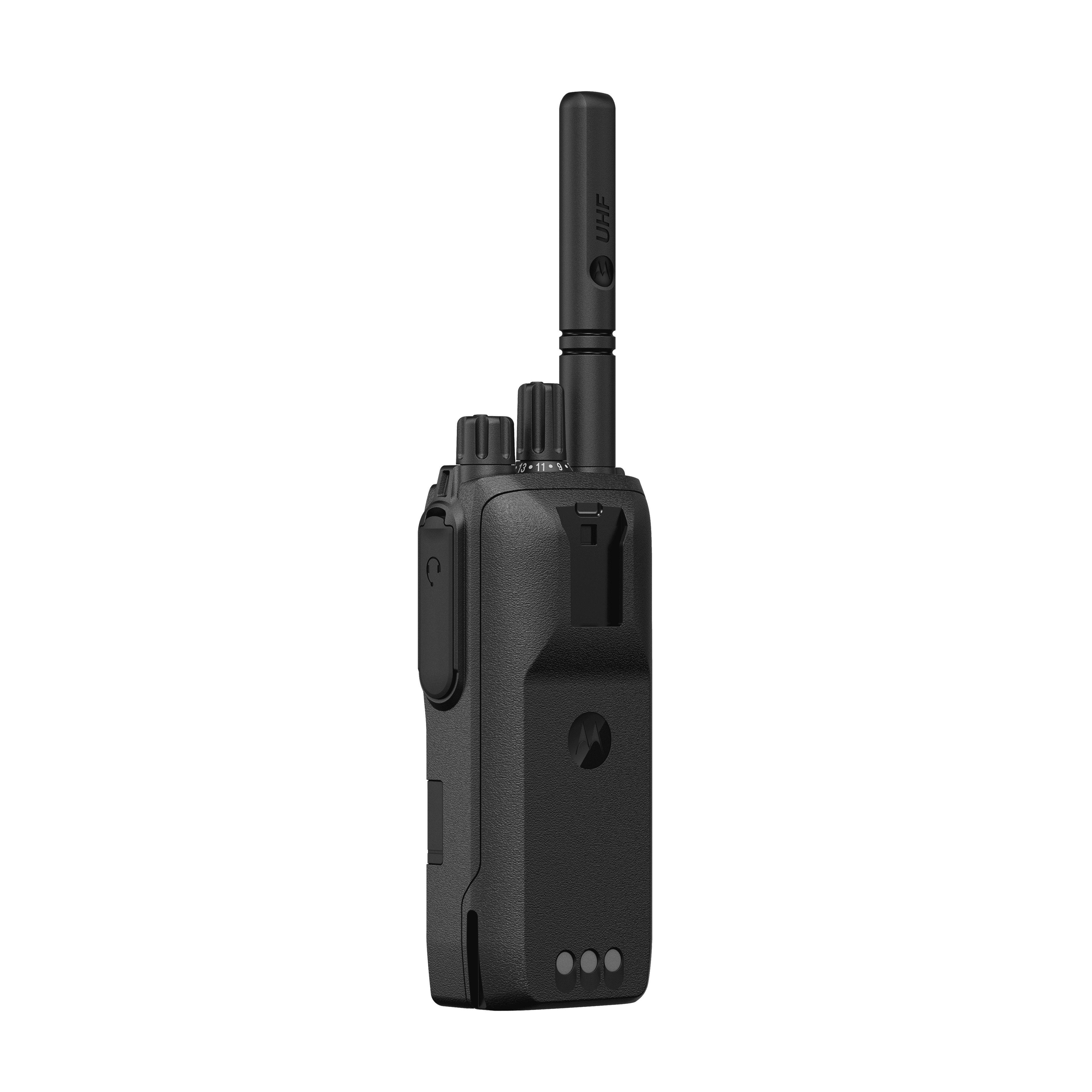 Experience the next level of performance with the MOTOTRBO R2 Portable Two-Way Radios from Industrial Communications. This robust yet ergonomic two-way radio combines durability, ease of use, and seamless integration, ensuring confidence and reliability throughout your workday. As the successor to the highly acclaimed Motorola CP200D series, the R2 is set to redefine industry standards.
The MOTOTRBO R2 portable two-way radios offer versatile configurations, with the option for analog-only functionality that can be effortlessly upgraded to support digital operation via software. Alternatively, you can choose the R2 model that comes equipped with both analog and digital capabilities straight out of the box. Available in VHF and UHF configurations, the R2 accommodates your specific communication requirements.
Bid farewell to bulky equipment. The MOTOTRBO R2's slim and lightweight design combines exceptional durability with unparalleled portability, making it the perfect companion for everyday business operations. Weighing less than 11 ounces (with a high-capacity battery), the R2 has endured rigorous Accelerated Life Testing (ALT), simulating up to 5 years of field use. Its robust construction extends to the dust cover, which seamlessly aligns with the slim contour when connected to an audio accessory.
Say goodbye to battery anxiety. The MOTOTRBO R2 features a slim, high-density battery that ensures lasting power throughout your entire shift. Additionally, the R2's PTT button is equipped with an LED light that blinks red to indicate a low battery charge state, keeping you informed and prepared.
Unwanted noise hampers productivity and safety. The R2 employs SINC+ (Suppression of Interference and Noise Cancellation Plus), an advanced noise suppressor that utilizes intelligent algorithms to identify and eliminate disruptive background noise. With the R2, you can communicate with exceptional clarity, even in the vicinity of punch presses, pneumatic drills, bulldozers, and other noisy equipment.
Whether your workforce is spread across a vast warehouse or a sprawling field, the MOTOTRBO R2 has you covered. Benefit from superior range capabilities, thanks to high receiver sensitivity, high-efficiency antennas, and remarkable interference immunity. Experience crystal-clear audio transmission over long distances, ensuring effective communication in even the most challenging and noisy environments.
Designed to conquer diverse work environments, the MOTOTRBO R2 portable two-way radios hold an IP55 rating and comply with Mil-Std-810 specifications across 11 environmental conditions. From dusty factories to wet landscaping, this radio ensures unwavering performance and ease of use, even when wearing gloves. Engineered to withstand the rigors of an active workday, the R2 guarantees confident and rapid communication wherever you need it.
Tailor your audio experience to your preferences. The MOTOTRBO R2 portable two-way radios offer selectable audio profiles, allowing you to amplify low, middle, or high frequencies for optimal clarity. Combined with its powerful loudspeaker and low distortion, the R2 ensures your messages are conveyed loud and clear.