Professional Grade Communication
For Professional Grade Business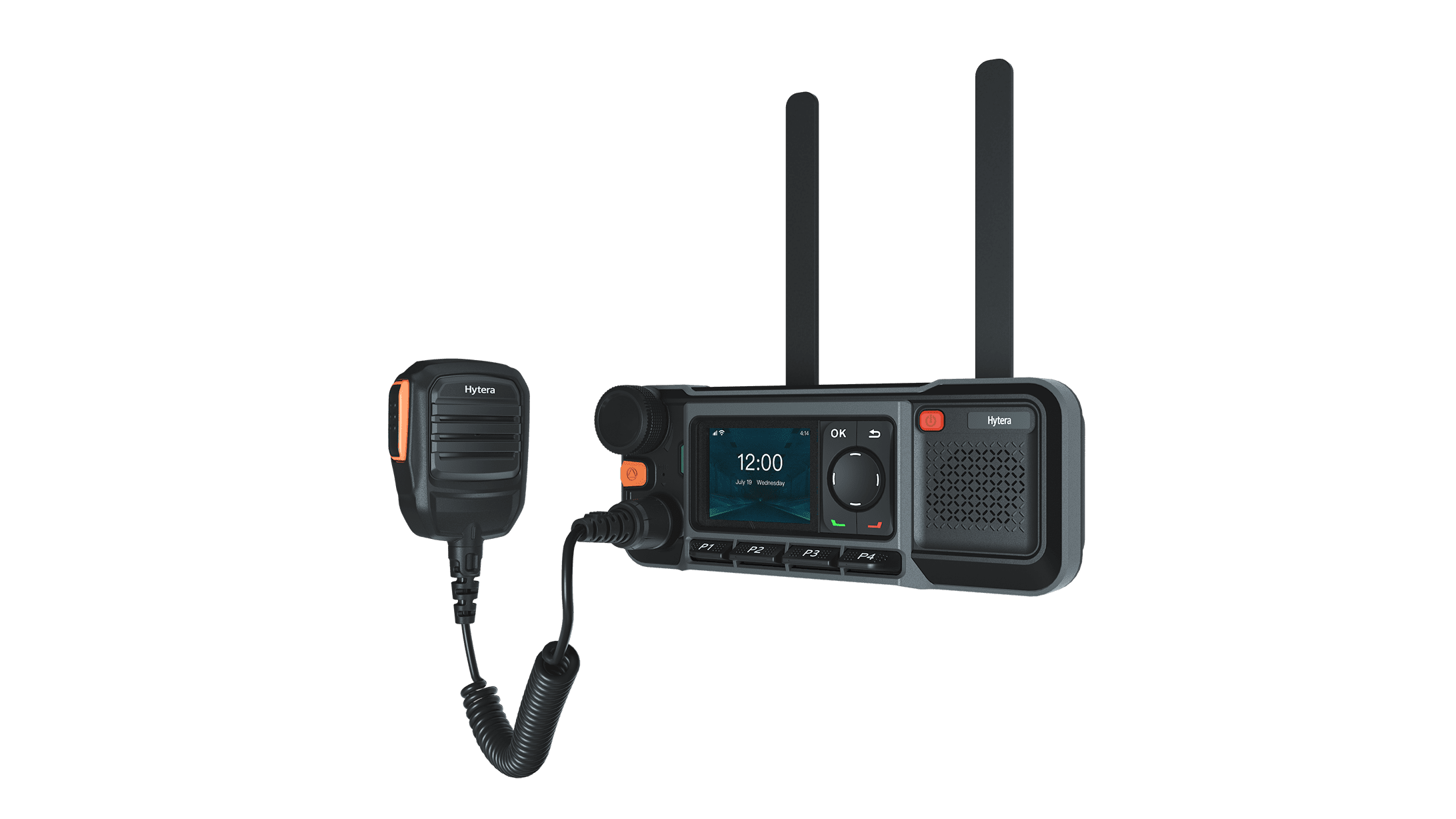 Mobile | LTE | GPS
The MNC360 is a push-to-talk over cellular (PoC) mobile radio designed for in-vehicle communication. With Hytera innovative design, it provides reliable, loud & clear voice service for various field communication scenarios.
Smooth Communication
Compared with regular smartphone, the two external LTE antennas on the MNC360 improve its RX sensitivity by 3 dB. The smart switch enables the MNC360 to always select the network with stronger signal strengths.
Loud and Clear Voice
The built-in 4-watt speaker comes with distortion suppression, howling suppression and noise cancellation technology, which enables the MNC360 to transmit loud and clear audio even with the window rolled down in construction sites or bustling street.
Flexibility and Adaptability
Paring with rich accessories, the MNC360 gives more freedom and flexibility for voice communications. With the Android system and standard APIs, the MNC360 is open for third-party apps to create an in-vehicle ecosystem for data application in the field.
Smart Design, Safe Driving
The MNC360 is a safety assistant providing over-speed alarm and fatigue driving alarm to ensure a safe trip. Keys on the MNC360 are automatically locked during driving, helping the driver focus more on the road and less on the radio.
Robust Design, Easy to Use
Compact and lightweight, the MNC360 perfectly fits into the limited space in the vehicle of almost all types. Aviation connector between remote microphone and main unit, robust design to provide reliable and stable connection under any operation scenarios.
Nationwide Coverage
National workforce communication with mobile 3G/4G/LTE connectivity supported by the Micro-SIM
Built-In Wi-Fi
Built-in Wi-Fi supports in-building communications with seamless switching to LTE networks when outside the Wi-Fi range
GPS Positioning
GPS enables real-time tracking and positioning for the Hytera HALO Dispatch application
High-Quality Audio
Digital noise suppression and high-volume speakers for excellent voice quality in loud environments
Provides high-quality digital audio performance for individual calls, group calls, and emergency calls
Built-In Bluetooth 
Built-in Bluetooth enables connectivity to earpieces, Push-to-talk rings, and other wireless accessories
TFT LCD Display
TFT LCD display provides high-resolution visibility even under bright daylight
Supports an easy-to-use GUI menu system with clean and simple navigation
Reliable and Durable
Compliant with MIL-STD-810-G for shock and vibration
IP55 rated for water and dust resistance
Long-Life Battery
Powerful Li-Ion 3100mAh battery delivers up to 18 hours of operation
LED Flashlight
Bright LED illumination at the touch of a button
Text Messaging
Receive and view text messages sent from dispatcher and other Hytera PoC devices
Pre-Installed Apps
Android apps are pre-installed to provide convenient PoC services
Stun and Revive
Dispatcher can remotely stun (disable) or revive (return to service) if the radio is lost or stolen
Emergency Alarms and Calling 
Emergency Alarms can be sent to other radios via the one-touch programmable button
Improves worker safety and emergency response time
Does your business communicate effectively?
Let Industrial Communications help you today.