Avigilon Multisensor 360 Degree Camera
H4 Designed for Your Industry Needs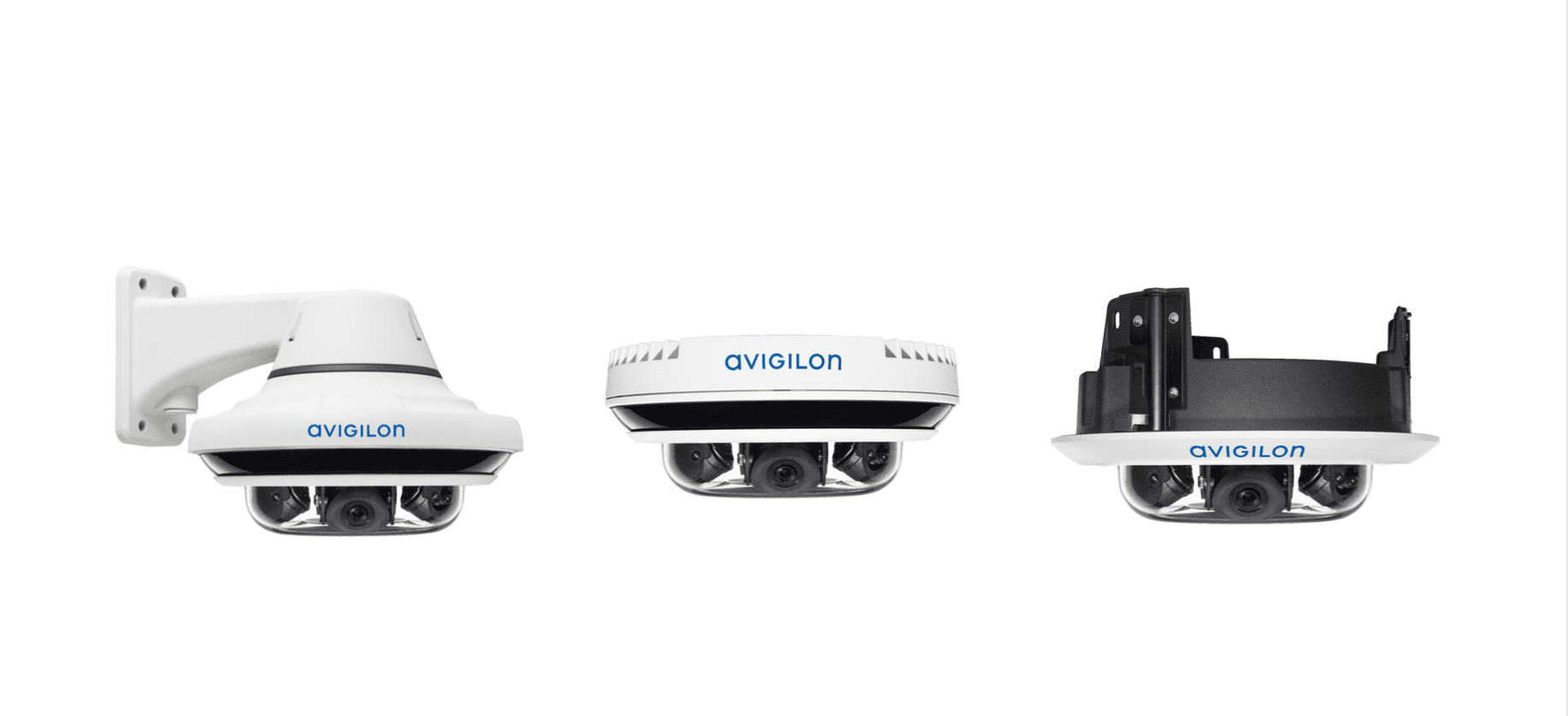 The Aviglon Multisensor 360 Degree Camera offers exceptional scene coverage and precise image detail through its 3 or 4 individually configurable camera sensors, providing monitoring capabilities for virtually any desired area. It delivers expansive scene coverage with high image detail, reaching up to 32 MP total resolution, while effectively reducing bandwidth and storage requirements with H.265 compression technology. Equipped with self-learning video analytics, the Multisensor 360 Degree camera can accurately detect and differentiate between people, vehicles, and regular motion, notifying operators of potentially critical events that warrant further investigation. With its wide dynamic range, Avigilon LightCatcher™ technology, and the option to include content adaptive IR for outdoor models, the Avigilon Multisensor 360 Degree camera excels at delivering exceptional image quality even in challenging lighting conditions.
Are you ready to take your communication to the next level?
Delivering outstanding scene coverage and exceptional image detail, the Avigilon H4 Multisensor Camera Line system features 3 or 4 individually configurable camera sensors that can be flexibly positioned to monitor virtually any desired area. With a total resolution of up to 32 MP, it ensures expansive scene coverage while maintaining high image detail. Additionally, the adoption of H.265 compression technology significantly reduces bandwidth usage and storage requirements, enhancing efficiency in data management.
Recognize threats without predefined rules to help you detect, verify and act faster.
Provides up to 30 meters (100 feet) of consistent lighting and exceptional imaging in low light conditions. Provides Up to 32 MP Total Resolution. Exceptional coverage and image detail by combining the power of three or four multi-megapixel camera sensors.
The data privacy protection features of ACC software enable you to restrict access and set automatic retention time and deletion rules for LPR data.
Built on an open platform for easy integration and compatibility.
Self-Learning Video Analytics
Exceptional efficiency when monitoring and reviewing video with excellent coverage from a single camera.
LightcatcherTM Technology
Offers excellent image detail in low-light settings.
Onvir® Compliant
Native ONVIF® Profile S, T and G compliance allows easy integration with existing ONVIF infrastructures.
H.265 & HDSM SmartcodecTM Technology
Combines compression technologies to maximize bandwidth and storage.
Content Adaptive IR
Adjusts IR beam width and illumination settings based on scene conditions to help maximize image quality.
Wide Dynamic Range
Captures details in scenes with both very bright and very dark areas.