The Future of Communication
FirstNEt
What is FirstNet?
FirstNet is network fought for, designed by, and built for Public Safety. Congress mandated – a single, nationwide network architecture built specifically to the specifications that first responders and individual states established through a multi-year state consultation and RFP process that AT&T was awarded in 2018.  The FirstNet Authority, an oversight organization, not only ensures that AT&T delivers on its commitments but also advocates for public safety.
FirstNet has a separate, redundant and dedicated core – it is NOT a virtual core as part of AT&T's commercial network. It provides an Applications Catalog that ensures that applications are tested and certified, dedicated customer support personnel, and security monitoring of the network 24/7/365.
It also has public safety dedicated disaster recovery resources and response coordination and a dedicated lab run by the FirstNet Authority that tests and validates the performance of the network, devices, and the applications ecosystem.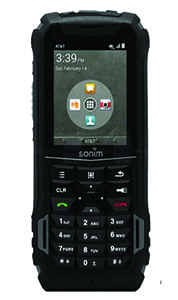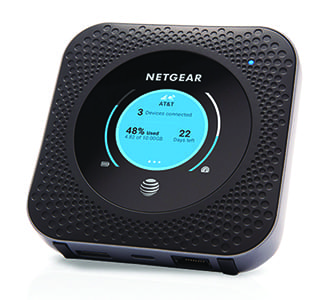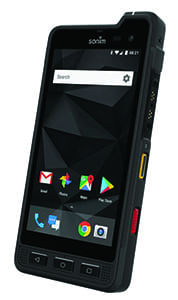 Who can use the FirstNet network?
There is a specific list of potential users of this network that could possibly need to communicate with public safety entities during an emergency.  Users have varying level of priority and vary from first responders to education, to those who construct critical infrastructure and alarm systems.  Please contact us for to see if your organization qualifies.
To meet the critical need of fire, police, and medical teams to communicate using "Emergency Responder Radios" inside large structures, communities are adopting the codebooks set forth by the International Code Council (International Fire Code) and the National Fire Protection Association (NFPA). In-building radio coverage requirements are met by taking the outside radio signal to a Bi-Directional Amplifier (BDA) device, and distributing it throughout the facility using a Distributed Antenna System (DAS).
FirstNet Solutions:
Tools to help improve team communication, workflow, and situational awareness.
Device security and mobile device management to manage and help protect mobile devices.
Highly secure connections when connecting to critical public safety applications.
Cloud services to help optimize agency computing, storage, and network resources.
More solutions will be added in response to these focused development efforts and as public safety needs evolve. Future products and applications may encompass:
Situational awareness and detection (including geo-location, enhanced location services, and mobile sensors)
Video surveillance (includes body worn cameras, image recognition, and drones)
Mobile CAD and integrated CAD solutions
GIS mapping and location
Records management system
Cybersecurity and fraud detection
Internet of Things and Smart City initiatives, mass notifications
Telemetry/telemedicine
Mission-critical voice and video
Multi-agency communication and collaboration (dynamic chat groups, text, voice, images, video) for emergency operations
Get in Touch
Phone: (206) 264-0970
Toll-Free: 800-655-4888
Fax: (206) 264-0971